Silver Anniversary Vow Renewal
Date:3rd June 2019

Planner:Ayako Harrison

Officiant:Ross Harrison

Ceremony Photography:Ayako Harrison

Post Ceremony PhotographyRoss Harrison
People choose to renew their vows for any number of reasons.  It could be to celebrate a special anniversary, recommit after experiencing a rough patch or simply a little tradition they do whenever they travel.  This couple chose to do a special silver anniversary vow renewal on their first trip out to Japan, with their family as witnesses.  
They had been so busy planning their Japan trip with their two children and three elderly parents, that they completely forgot that their anniversary was coming up.  That was until their daughter reminded them.  I think it was she who suggested a vow renewal ceremony would be a great thing to do while on the Tokyo leg of their trip. 
So, with a week to go, they contacted us!
Boy, I'm glad they did!  I think we enjoyed it as much as they did!  It was the biggest group we had had to accommodate for a garden vow renewal, and despite the rushed planning, it was a lovely day.  And a rare day of sunshine in an otherwise miserable rainy season this year!
The garden didn't let us down again.  It was in fine form and the perfect setting to celebrate 25 years of marriage.  
Silver Anniversary Vow Renewal: Pictures!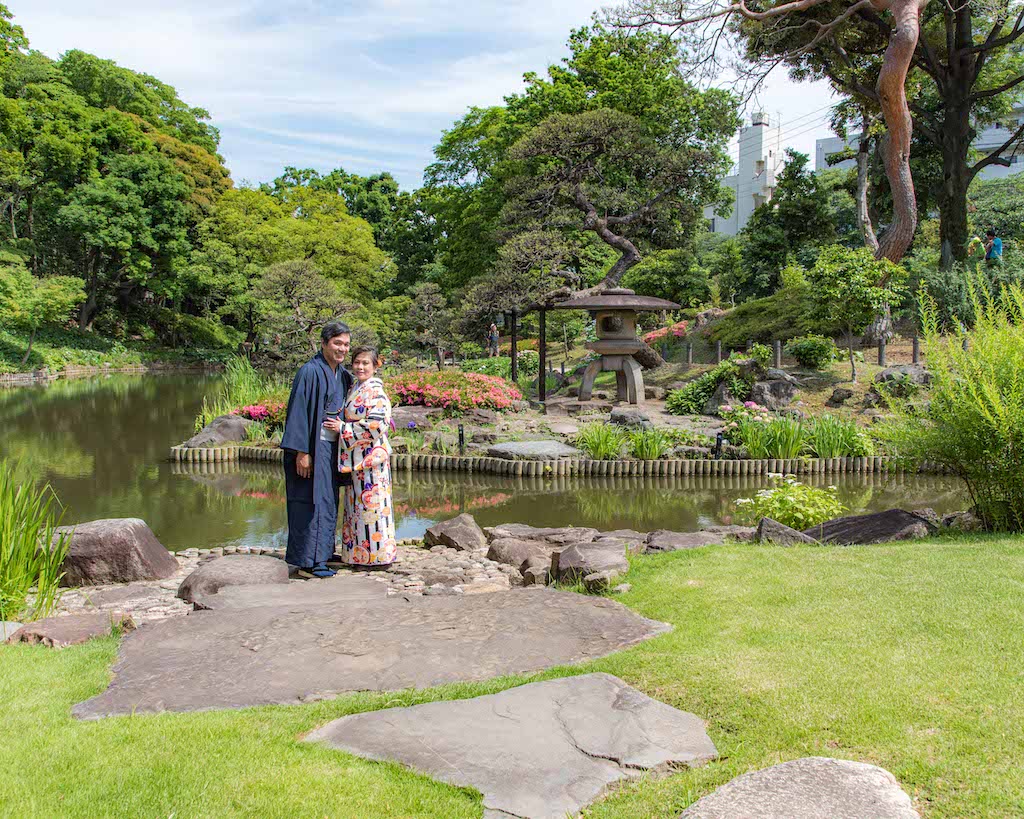 ---
What did the couple say?
From TripAdvisor
"Ross and Ayako were a class act! We had planned our vacation to Japan and realized it would also be great to have our renewal of vows there. Reading all the reviews of Serendipity, we were hopeful that it will be a memorable experience and Ross and Ayako did not disappoint. From the first point of contact to the end, they were efficient, accommodating and made sure our experience was pleasant from beginning to end. They also made sure our children and parents were having a good time as well. The garden they've chosen was beautiful and serene. It made our Japan visit even more special!"
---